Protect your Cannabis Brand with Password Security
We have all spent a lot of time and money building our cannabis brands. The last thing we need is for someone to hack our online accounts and bring it all crashing down!
You've probably been told by someone you consider "tech savvy" that you need to use strong passwords. But why, and what does that mean?
THE SCENARIO:
You've already created a password that is unique; it has your wedding date, the name of your baby and even an exclamation point on the end! Nobody is going to be able to guess your password, right? …Wrong.
Chances are high that someone attempting to get in to your account will be able to find the information they'd need to make an educated guess. Let's break down how, so we can understand why we need to use something more robust.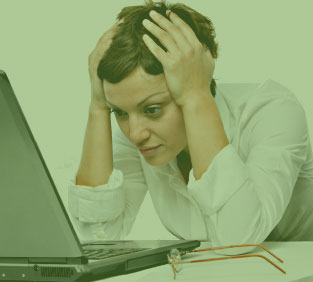 ALMOST ANYONE COULD FIGURE OUT YOUR PASSWORD:
Take a minute to think about it: If I wanted to, how could I go about finding the date of your wedding? When you applied for a marriage license you did so through the state you were planning to be legally wed. In most cases, this is the state in which the couple holds permanent residency. If I were a hacker, I could easily find out where you live by doing a search on Facebook. General location information is displayed for most privacy settings, and I might even find a few photos of your glamorous weed wedding!
Once I know what state you live in, I am able to browse public records, find your marriage license, and obtain the date of your wedding. Now, I've got the first piece that I needed. While I'm already browsing Facebook / public records, I might as well get public records for your child too. That's how I can get their name, date of birth,  or any other piece of special information you assumed only you or someone close to you would guess.
Now if I just try an exclamation mark at the end…
HACKERS CAN BE CLEVER, DON'T MAKE THEIR JOB EASY!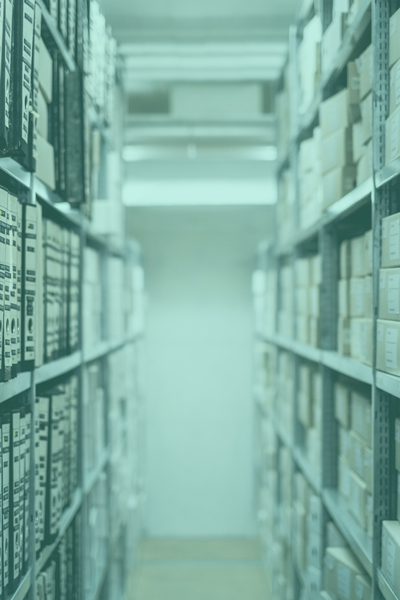 I understand everyone is not on Facebook. But if you own a business you probably applied for a license (if nothing else an LLC) that lists your state of residence.
In today's world, very little information is private. In fact, most information is easily accessible if you know what you're doing- and the people trying to break into your accounts usually do.
Take a moment to think about all the other things that are public information or accessible with a background check; your home address, phone number, pets' names (if registered), your employer, what type of vehicle you drive, and so much more.
Warning: It's disturbing to realize how much info's available in the public domain, but it's more disturbing how much info we openly offer up to social networks.
HOW MANY PLACES ARE YOU USING THAT PASSWORD?
Let's pretend someone guessed the password for your email or Facebook. Is that all they have access to? More than 50% of people use the same password for all of their online accounts.
If you're one of the unfortunate majority you'll need to act fast! Use a different password for your online banking than you do for Instagram. Even if you're using the most secure password EVER. Servers get hacked. Sure, an accredited financial institution like MAPS is safe… in comparison to a social startup like DUBY or MassRoots. But if you sat back and tallied them up, how many websites have you handed your universal key to?
HERE ARE SOME TIPS FOR CREATING A STRONGER PASSWORD:
METHOD 1: RANDOM CHARACTERS:
Use a random combination of uppercase & lowercase letters i.e.(EreUlsP)

Get in the habit of using at least 14 characters i.e.(EreUlsPqkIBNvz)

Mix in some random numbers i.e.(Ere4lsP2kI7Nvz)

Replace a letter or two with punctuation i.e.(E!e4l&P2kI7N@z)
Password:     E!e4l&P2kI7N@z
The final product is going to be hard to remember. That's the point! It's going to protect your accounts and information from malicious attacks.
METHOD 2: USING A SENTENCE OR PHRASE:
Some admins suggest using a sentence or phrase that's easy to remember, but doesn't use public information. Perhaps you really loved the movie Half Baked? You could consider the following.
Pick a phrase i.e.   ilovehalfbaked

Add in some capitals i.e.   ILoveHalfBaked

Use at least one number i.e.    ILoveHalfBaked420

And don't forget about punctuation i.e.    ILoveHalfB@ked420
Password:     ILoveHalfB@ked420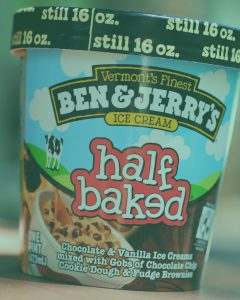 Personally, I'm more of a fan of the second method. It's still going to be difficult for another person or computer to guess, but is much easier to remember! If you're not the type to write down your password and carry it around, then you might want to adopt this approach.
MOVING FORWARD WITH STRONGER PASSWORDS:
It's ultimately up to you to decide how secure you want to make youR online accounts. There will always be hackers and vulnerabilities that are outside of your control, but a password is one line of defense that you get to manage. Please take the necessary steps to protect yourself and your cannabis businesses information from malicious attacks. And whatever you do, never use the word "PASSWORD" as your password!

IF YOU'D LIKE HELP CREATING A STRONG PASSWORD, YOU CAN USE ONE OF THESE RANDOM PASSWORD GENERATORS:
http://passwordsgenerator.net
https://identitysafe.norton.com/password-generator/
https://lastpass.com/generatepassword.php
https://www.random.org/passwords/
USE THESE LINKS TO TEST THE STRENGTH OF THE PASSWORD YOU'RE ALREADY USING:
https://howsecureismypassword.net
https://blog.kaspersky.com/password-check/
https://www.grc.com/haystack.htm
http://www.passwordmeter.com
KINDTYME is a full-service marijuana marketing agency based in Portland Oregon. We provide top-shelf cannabis design services including; branding, logos, advertising, packaging, labels, websites, merchandise, displays, photography, videography & more.