Oregon Cannabis: What the October 1st Deadline Means for Your Business
Big changes are coming to the Oregon cannabis industry on October 1st, the state's first year anniversary of recreational sales. They will effect nearly every business in one way or another- so if you haven't already started planning for them, now is the time!

Industry-Wide Changes
The OLCC (Oregon Liquor Control Commission) is overseeing five major updates to the regulation, production and sale of marijuana products in Oregon, involving:
1. Testing Facilities
2. Dispensaries
3. Edibles
4. Product Packaging & Labeling
5. Marijuana Retail Tax
But what are these changes? And how might they affect YOUR business?
Testing Facilities Must Be ORELAP Accredited
The Oregon Environmental Laboratory Accreditation Program, or ORELAP, is a state program that trains, inspects & approves labs for testing under laws like the Clean Air Act and Safe Drinking Water Act.
They are also now in charge of approving cannabis testing labs. Yet as of today, only nine such laboratories have been ORELAP accredited.
What Could This Mean for My Cannabusiness?
If you're a farm, processor, or edible company, this could potentially cause a big backup in product flow once October hits. There are a LOT of marijuana products needing to be tested, and only a handful of testers (for the time being)!
No matter what type of cannabis product you're offering, you should plan for extended waiting times to get batch results back.
ODA-Approval Needed for Edibles & Dispensaries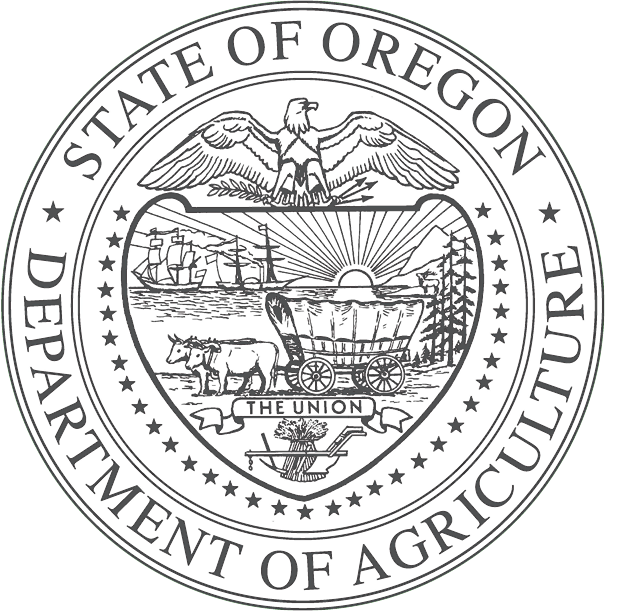 After October 1st, edibles will only be eligible for retail if they are produced in a commercial-grade kitchen approved by the Oregon Department of Agriculture (ODA).
Likewise, dispensaries looking to sell cannabis-infused edibles will need to obtain a Food Safety License prior to stocking their shelves.
What Could This Mean for My Cannabusiness?
If you are a dispensary or an edible company who has not been in contact with the ODA about these regulations, I suggest visiting the Food Safety Program website for most of the information you'll need.
All Packaging & Labeling Must Be OLCC Compliant & Approved
The OLCC refined the cannabis packaging regulations for recreational products back in June, but now even medical licensees need to comply.

To be considered OLCC-Compliant, packaging:
1. Must be child-resistant and not appealing to minors
2. Must protect the item it holds from contamination
3. Must contain the necessary info & warning labels
4. Must not contain false or misleading statements (this includes terms like "organic", which require official accreditation regardless of process)
Packages that contain more than one single serving of any cannabis product must clearly mark each individual serving, and be re-sealable in order to stay child-resistant over time.
Cannabis brands and dispensaries also have the option of providing re-sealable exit bags to consumers in order to meet compliance.
What Could This Mean for My Cannabusiness?
After October 1st, dispensaries carrying non-compliant products without compliant exit bags must return the items to whoever transferred them to the store.
All returned items will need to be tested, labeled, and distributed again. Many of these products will be unavailable to sell until their labels are pre-approved by the OLCC.
If you have compliant packaging but it has not been pre-approved by the OLCC, you should submit an application as soon as possible. It's not an extremely long process, but it isn't a quick one either!
If you do not have OLCC-approved packaging and are in need of a compliancy update, we're currently offering 50% off all package designs to help you out.
Marijuana Retail Tax Drops to 17%
Since January, Oregonians have been paying a 25% tax on all cannabis products. But that percentage is about to drop.
The eventual tax rate decrease was promised at the beginning of the year, so it's no big surprise to retailers and probably won't impact businesses much (if at all). But it's still an exciting change for consumers that will likely attract a higher volume of sales!
Conclusion
Although we are very involved in the industry, we are not lawyers and do not claim to know every detail on these changes or how they may affect your business. If you'd like more information and/or need help navigating through cannabis regulations, we recommend speaking with our friends at NWMJ Law.
But if you need an update to your packaging, design, and/or marketing strategy to meet compliance, feel free to contact us!