8 Important SEO Tips for Cannabis Businesses
As medical & recreational cannabis expands nationwide, so does the level of competition in the marketplace. From counties to cities to neighborhoods, the number of similar competitors in any given area is growing rapidly, posing a problem for both storefront and web-based marijuana businesses.
Since an estimated 80% of consumers do internet research before purchasing from a business, one of the biggest concerns for cannabis companies should be online visibility. If you're not yet ready to work with an experienced SEO professional, the following steps will improve your Google ranking and increase your chances of being found on the web:
1. Create a Google Business Profile
This will automatically index your name, address, and phone number with Google. Most importantly, it's the only way for your business to show up in Google map results when people in your area search for similar services. You can sign up for a profile on Google My Business.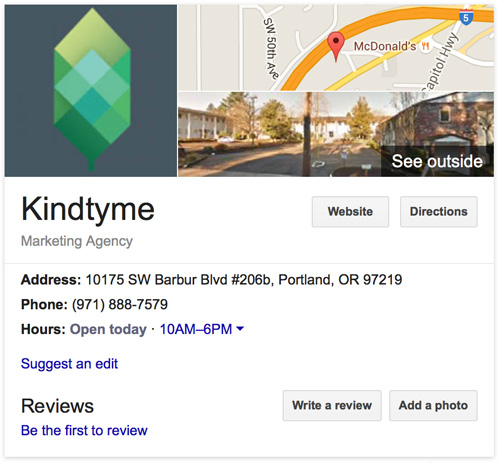 2. Use Social Media
Being active on social media not only improves your relationship with potential customers, but it also helps boost your SEO if done the right way. The best social media platforms for your business will vary based on your particular strategy, but every business should have a Facebook and Google+ page at minimum.
Facebook: One of the most heavily used social media sites out there, Facebook is a great way to reach new audiences and send traffic back to your website. Not to mention it has a very targeted, customizable ad platform that will do wonders for your marijuana SEO & sales when used properly!
Google+: Although Google+ isn't as popular of a choice among the public, it provides one benefit that most others do not: Google indexing. Every post published in Google+ is indexed for search rankings, so by optimizing your social posts for targeted keywords, you are increasing your chances of being found online!
3. List Your Address & Phone Number on Your Website
Yes, you DO need a website. And if you want to be competitive, it should have an excellent design and quality content. But at the most basic level, it should list your address, city, state, and phone number in text so Google can suggest your marijuana business to searches that come from your area.
4. Add Your Business to Popular Directory Listings
Sites like Yelp, YellowPages, and Local not only increase the chances of someone finding your business, but provide high quality links going to your website. Several cannabis-related directories like Leafly, Weedmaps, and THCBiz exist for the same reason, but whatever you do, make sure to only use reputable directories and start with just a few, or else you risk hurting your SEO instead of helping it.

5. Gather Reviews
Once you have listings up on Google and a few directories, ask your customers to leave reviews on them. Of course, it's great for business when potential customers see good reviews, but it's also a strong signal to Google that your cannabis business is worth suggesting to others.
6. Have a Blog
The key to great SEO is traffic, and posting blog articles is one of the best ways to keep bringing visitors into your website. Use it to discuss promotions, events, new products, or industry news, but always try to post articles on a regular basis!
7. Apply an On-Site SEO Strategy
Unless you are a very technical person, you may need to get help from a marijuana SEO professional and/or web developer for this. But as one of the most essential parts of building SEO, it definitely shouldn't be overlooked!
A good SEO strategy will combine:
Keyword strategy: Choosing the best & most competitive keywords for your business objectives.

Title tags: Naming each content page appropriately.

Header tags: Creating an organizational structure for content.

Image alt/title tags: Providing contextual information about an image, since Google can't index pictures by themselves.

Content structure: Arranging content pages so visitors can easily find what they're looking for, and building internal links that help Google understand how the pages relate to each other.

URLs: Naming links appropriately so they are easy for Google to decipher.

301 Redirects: Forwarding URLs that are no longer being used, so visitors never hit a dead-end on your website.

Quality Web Development: Website coding must pass a range of criteria to be ranked well by Google.
8. Use Google Analytics
It will be difficult- if not impossible- to know whether these strategies are working if you don't have a way to track them! Google Analytics is a quick way to track your cannabis website traffic, conversions, behavior and more as visitors navigate through your site. There are many other analytics trackers out there, and most can be installed into your site in a matter of minutes.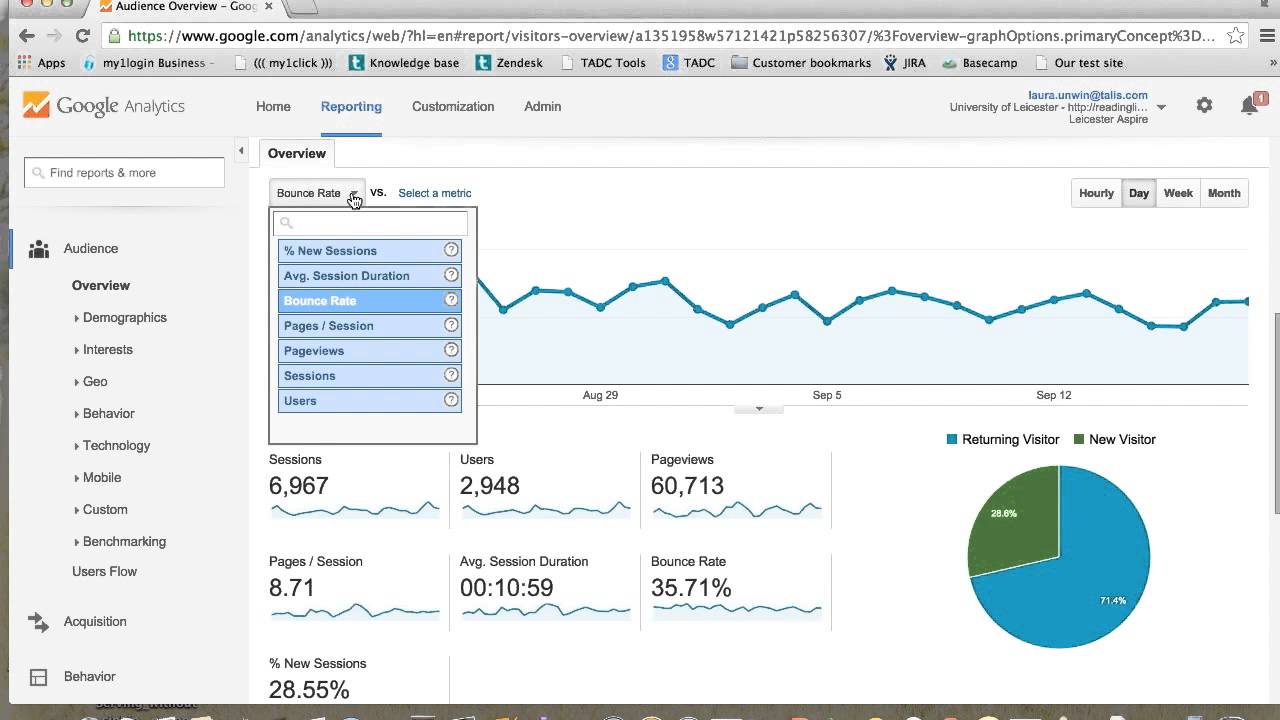 Google Analytics is a must-have for any cannabis business looking to improve SEO.
Overall, optimizing your website for better search results is the best way to increase inbound sales and online visibility. When someone searches for your product or service, quality SEO is the only way to guarantee that you'll show up- and you do want to show up!
Building your website to the point that it has an abundance of traffic and high Google rankings is possible without a strategist, but usually takes more time to accomplish. Following these steps will put you on the right track, but the key to good SEO is knowledge, attention to detail, and- most importantly- persistence!
Need help improving your cannabis website's SEO?
We are a team of highly skilled developers and SEO professionals that have mastered the technique of growing website traffic, and would love to do the same for you! Contact us today for an SEO analysis and free consultation, and give your cannabis business the boost it needs to really perform online.