7 Cannabis Advertising Opportunities for any Budget
Let's face it- not all marketing opportunities are equal.
This is especially true in the cannabis industry, where limited funding and even more limited advertising options means one thing: every dollar counts.

Your Advertising Efforts Need to be Profitable!
But that's hard to do in the hemp and marijuana industries. So where do you spend your time and resources when traditional ad channels aren't an option? And how do you know if any advertising channel is worth it?
There are plenty of ways to make sure that you're bringing in the most ROI from your marketing efforts – but before we dive in, let's discuss a few truths about promoting your business in a "gray market":
Cannabis Advertising Isn't Easy
I'll admit it, cannabis ad regulations suck. No matter what state or country you're in, you face a lot of barriers with the content you produce and how you promote it.
But you're still a business – you HAVE to promote your products or services! So you need to navigate what will get you noticed by customers, without crossing into what will get you penalized. That line isn't always very clear.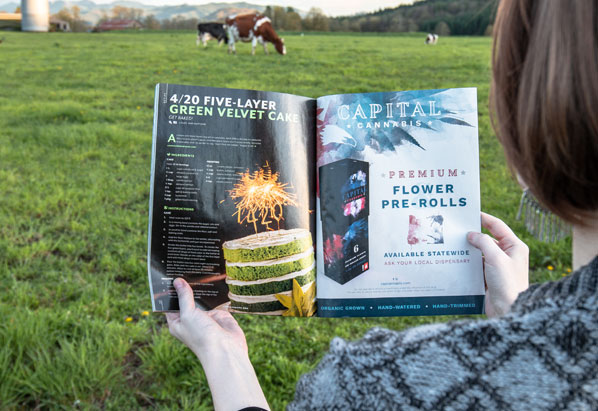 Cannabis Advertising Isn't Cheap
The CBD and THC markets are full of startups and unknowns – and that goes for advertising options too!
Right now, there is an influx of businesses offering ad opportunities in cannabis. Magazines, media networks, trade shows, etc are all asking advertising rates that would be standard in any industry, but very few of these organizations are established enough to be able to guarantee actual results or ROI.
Then why do they cost so much, you ask? Because cannabis is a competitive market and brands are eager to get their name out there! There's no shortage of businesses who will pay for these advertising slots, even despite the gamble.
Cannabis Advertising Is Worthwhile
The scope of marketing options can be discouraging, but don't let that deter you. There are some fantastic opportunities for improving your brand awareness, you just need to know how to use them!
Which Advertising Options are Best for Your Business?
The best advertising routes for your business will depend on its specific goals and the budget you have available. But if you're not ready to hire an experienced marketer or work with a cannabis advertising agency to help you define these, there are still plenty of options that can help you build interest and generate revenue!
Here is where we recommend you start:
If you haven't already figured it out, your cannabis business needs to be active on Instagram. Start today! (Yes, seriously.)
Right now, the whole marijuana industry is spending time on Instagram. Farms, dispensaries, lifestyle brands, ancillary businesses, and customers (both medical and recreational) are ALL engaging with each other, every day.
Plus it's FREE, making Instagram one of the most promising marijuana advertising outlets of this year!
Building a strong Instagram following can take some time, so if you have the budget to hire an in-house social manager or hire a social media agency, we recommend it!
As a marijuana-related business, you can't buy advertising spots on Instagram. But you CAN ask fans to help promote you!
Short, interesting clips can help you stand out. Use them in Instagram Stories (15 sec limit), Instagram TV (no limit), or as a post.
We love using video in marketing! And based on popular trends over the past few years, so do mainstream advertisers.
Video is a great way to humanize your brand. It offers an inside look at your business, products, and/or culture, in a way that most people can relate to.
There are so many different ways to use video, and each comes with it's own unique set of advantages. Try shooting your products, behind-the-scenes activities, commercials, or even 3D/animated videos.
The types of video that work for another brand may not work for yours. But you should be able to narrow it down to a few, and your audience will show you which they like the best!
All social media pages, really. Some platforms do best with specific types, but all videos have the potential to capture attention!
Trade Shows / Sponsorships / Events
Stand out in the crowd by using video at your next cannabis event. If you're already producing videos, it's also a good idea to capture the event itself, as well as your team engaging with attendees and other businesses.
3.

User Generated Content
There's nothing like "social proof" in convincing people to try a product or service. When they see happy customers sharing their own experience, it feels less like advertising and more like word-of-mouth.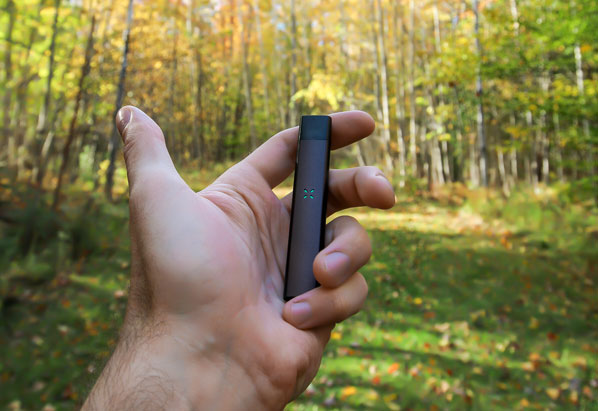 Customer content is a great way to reach new audiences and legitimize your brand.
Plus, it gives you extra content to share in your marketing efforts.
How do you get customers to share your brand online? Give them something to get excited about!
Contests, giveaways, and the chance that you'll repost their content, is all most people need. Start a branded hashtag (like #KindTyme) to keep this content organized and easy-to-find, then start promoting it!
It's so easy for customers to post branded content, there's no reason you shouldn't be asking them to!
Most consumers think alike; if we are following a brand on social media, we're more likely to get that brand's emails too. Cross-promote your hashtags and/or contests to get your most loyal customers to share content.
4.

Strategic Partnerships
Teaming up with another brand can expand your reach and improve customer service.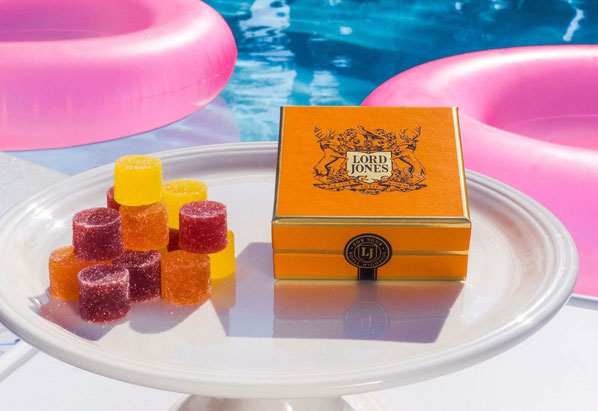 But be careful, a partnership needs to be the right to be successful! Poor partnerships can lead to a drop in brand reputation, so be sure to partner with businesses that:
offer a unique value to your customers
share the same target market
already have a good reputation
Last but not least, partner with brands that you are excited to work with! After all, you'll be the one working the closest with them.
It's so easy for customers to post branded content, there's no reason you shouldn't be asking them to!
Most consumers think alike; if we are following a brand on social media, we're more likely to get that brand's emails too. Cross-promote your hashtags and/or contests to get your most loyal customers to share content.
A lot of businesses use email marketing, but very few cannabis businesses are using correctly. And that's a shame, because email marketing is still a huge opportunity!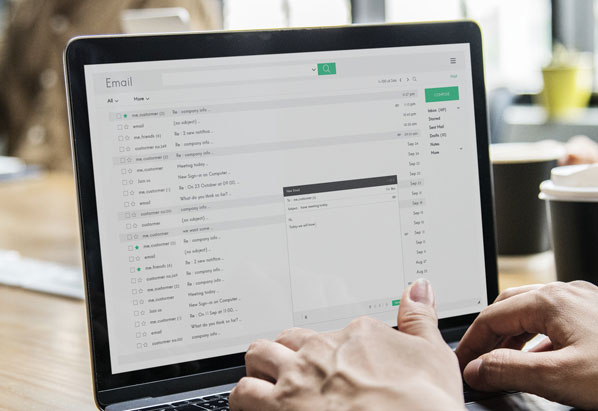 To advertise effectively, your emails should be well designed and focus on one or two main topics.
You do not need to send an email every day (I would warn against it), but do stick to a posting schedule as well as you can.
Trade Shows / Sponsorship / Events
Events are a great place to expand email lists. But make sure to always follow the best practices for cannabis email marketing to avoid any penalties!
What are your partners up to? Share this info in your email campaigns to add even more cross-advertising magic.
6.

Trade Shows / Sponsorship / Events
Events are less budget-friendly than others on this list, and that's why they're the #1 source of wasted marijuana advertising dollars that we see. It seems like an easy option with great odds, but events are expensive and don't offer any better guarantee.
That's not to say that events are pointless! There are some amazing cannabis events for all business types.
But before you pay for an event, make sure to do some research on the target market and other brands that will be there.
Know what kind of connections you're trying to make (customers? business contacts?) and check out similar events to make sure that you are prioritizing the best fit.
Then, create a strategy that will help you track your ROI and success in meeting your goals.
When it comes to events, the more the merrier! Emails are a good chance to let people know you'll be there, so they can plan to visit.
At the event, take pictures with people you meet and offer your branded hashtag for them to share with the content. Don't forget to use the event-exclusive hashtag on any photos you share too!
And unfortunately, brands often miss opportunities when it comes to packaging.
They forget that most customers are first introduced to brands in a store, when they're ready to buy and packaging is the only differentiator.
If your advertising budget is large, but your packaging budget is small… adjust! If you don't have a lot of capital, make packaging your only advertising strategy.
Even if your business is service-based, every single point of customer contact should be carefully designed. Consider it your "customer experience package"… and make sure it is just as impressive and consistent as product packaging should be!
Consider creating an exclusive line of packaging for specific retail partners. Or collaborate on a package that promotes both of your brands together.
Don't forget to include your social media handles and branded hashtag on your packaging!
Applying these Marijuana Advertising Strategies
Of course, this list only covers a few of the advertising opportunities that exist in the cannabis industry. But if you're looking to get the most out of a limited budget, these are the best places to start.
Don't feel pressured to take on too many advertisement options at once, though. Good marketing doesn't come from casting a wide net, it comes from casting a strong net in the right places!