Planning & Hosting a Successful Cannabis Event
Cannabis event planning is something we get questions about all the time. In this industry, it seems like every season is event season! Some of them are large, industry-wide conferences or expos, but many are small, new, and/or local. You're probably considering attending a few in the upcoming year.
Personally, I've been to all types of cannabis events. Yet whether I'm attending or vending, I often walk away feeling underwhelmed. (and based on conversations I've had with others in and out of the industry- I'm not the only one who notices!)

Believe it or not, most of these cannabis events are making the same mistakes. What's worse is that they're easily avoidable.
If you're planning to host a cannabis expo, class, or party anytime soon, these are the top things to focus on!
Cannabis Event Planning
Tips for Hosting a Successful Cannabis Industry Gathering
The first step in event planning is defining a purpose for the event. What are your attendees going to get out of the experience?
People aren't going to get excited about your event if you don't give them a reason to!
Forget about marketing & selling to as many people as possible, and instead focus on getting a small, specific group to REALLY want to attend.
Value for B2B Cannabis Events

Instead, try to focus on specific niches or opportunities.
A science-focused cannabis conference will attract extractors and physicians more than other events. It's the same with events centered around investing, technology, retail, and cultivation. The more specific the value, the easier it sells!
Value for B2C Events (or B2B Cannabis Parties)
People are always being promised an "awesome party" of "memorable experience". You're competing against clubs, concerts, and even Netflix at times; what's going to make your event better than the other options?

Take the Cannabis Cup, for example. The event centers on showcasing products, networking, and competing for "the cup".
It's successful for a lot of reasons, but especially because it has something great to offer consumers AND the rest of the cannabis industry.
For consumers, it's the chance to share an appreciation of the marijuana plant. For producers, it's not just getting direct feedback from consumers, but also the exposure and chance at a little friendly competition. This strong appeal has undoubtedly turned the Cannabis Cup into a staple cannabis industry event!
2. Find the Right Event Venue
Now that you know what type of event you're hosting and who's going to come, you'll need to find the right venue! There are four big factors when it comes to event venues: location, price, atmosphere, and timing.

Event Price
Price is something you can't control- it's either in your cannabis event planning budget or it isn't, right? But you can find some great venues at some pretty reasonable prices, so shop around before paying that deposit!
Event Atmosphere
Atmosphere is one of the biggest factors in how your cannabis event will be remembered. Whether it's a small, well-decorated venue or a large, open expo, your best option will depend what kind of event you're hosting.
But you'll also want to plan for all the other materials in your control, like event signage, furniture, food/drink, and music. These all heavily effect the atmosphere for the event, so choose based the experience you want to give your attendees!
Event Timing & Location
When it comes to the right date and location, your best choice will depend on the purpose of your event. Where is the highest concentration of your target market? Remember, the more unique and valuable your cannabis event seems, the further people will be willing to travel!
It's also worth considering if other, similar events are happening around the same time. If you're hosting a cannabis conference, you may be at risk of losing attendees if a similar conference is being held on the same weekend, one state away.
On the other hand, you can boost attendance by scheduling a small or new cannabis event at the same time & location as a more popular one. This can help you promote to their attendees, which is a great idea as long as your event's value compliments (not copies) the same interests!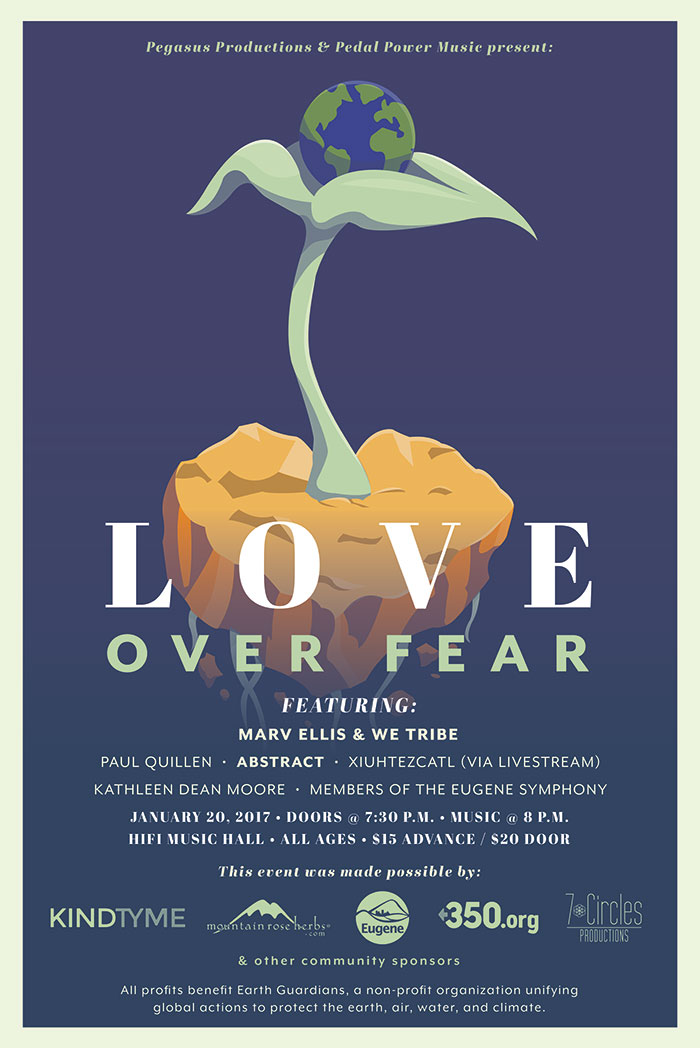 3. Look Good and Make an Impression
Design makes a big difference in how your attendees will feel about the event.
But what makes for great event design? Obviously, it's attractive. But it's also consistent, which makes it memorable.
One great example is the Imperious Expo, which uses a bold combination of colors with distinct, desert-inspired graphics. No matter what your experience is with the trade show itself, you're not likely to forget what it looks like!
From your website and ads to the fixtures in the venue, everything should be designed to support the value and experience you're trying to create.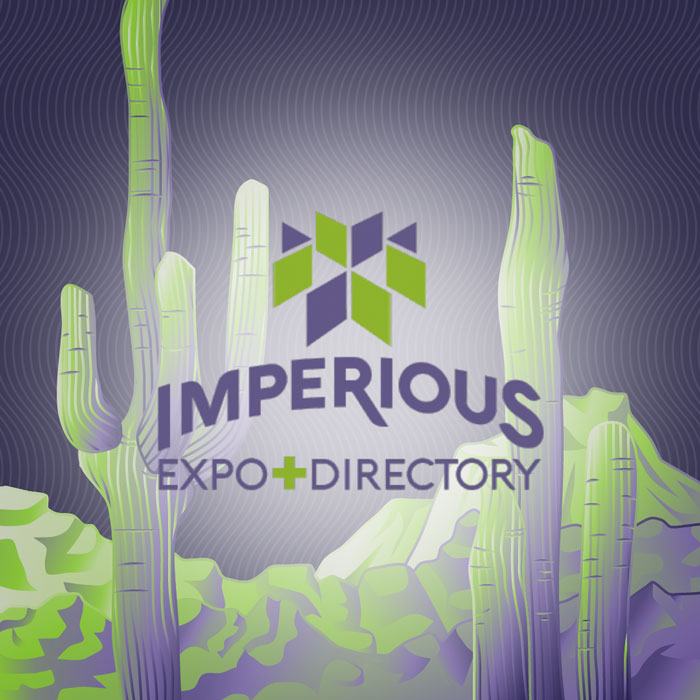 If you want to throw a luxurious event, the marketing & design should convince people it's going to be a luxurious event! In other words, the experience should match their expectations – and vice versa!

As a forward-thinking cannabis design agency, we always recommend avoiding the counter-culture vibe even if you aren't planning for a luxury event. The cannabis industry is on the rise and in the spotlight, meaning there's more pressure than ever to appeal to the mainstream! As said by Privée LA founder Sailene Ossman in an interview with DCN, "cannabis doesn't have to look like what they've paved [the industry] to look like… we can have a beautiful, elegant experience and it can still be cannabis".
4. Use Smart Event Marketing
What good is a great event if no one ever finds out about it?
The only way to get people to come to your cannabis event is by putting it in front of them. You probably already know that you need a website and some advertisements on relevant platforms, but you'll also want to focus on:
a strong social media presence, especially one that encourages followers to participate

quality SEO, to make it easier for your ideal customers to find you

a good public relations campaign, to drive interest in the event
When planning your event marketing, don't forget to target potential guests AND vendors/sponsors! Both B2B and B2C events rely on these groups to make a profit, but those who focus too heavily on one will end up with a very imbalanced crowd.

When to Start Your Marketing Strategy
If you're planning the first-ever event of its kind, I recommend marketing for at least 8 months before the event. Google can take up to 6 months to fully index a website, so even if you hit the ground running, it'll take time before people will find the event on their own!
If you've hosted the same event before, then you're at a good starting point. You can pick up where you left off at the last event – or better yet, you've kept up on marketing and can move right into selling.
Consider how long you promoted the event for last time, compared to the overall turnout of vendors, sponsors, and attendees. Did you need more time, resources, customer interest?
Unless you're selling out in advance, there are always opportunities to improve event sales! Do what you can to identify them, and plan accordingly.
Once you've gotten people to your event, give them something they weren't expecting. But make it something they'll love!
Why? For one, it'll make your guests and vendors feel special. Like they had an experience that was exclusive to them.
But mostly, because it's this surprise and excitement that will lead people to share! They'll tell their friends and colleagues. They'll share images on social media. You'll get free, authentic publicity.
When The Summer Fair surprised their guests with sky dancers, photos and videos filled Instagram of the performance. It was the most discussed feature at the event itself, and definitely made for a memorable experience! It's tough to forget such spectacular cannabis event planning.
Surprises like performances, art installations, and/or celebrity appearances are a great way to build intrigue for those who don't attend your event. Plus, they encourage those who do attend to come back next time, and isn't that really what it's all about?
Let us help you plan, design, and promote your next cannabis event! Contact our team for more information.