Logo vs. Brand vs. Identity: What's the Difference?
"I already have a logo, so I'm all set when it comes to branding."
As a marketing & design agency, we hear this a lot.
There seems to be some confusion about the difference in logos vs brands vs brand identities. I mean, they're the same thing, right?
Not quite!
A logo is not a brand.
Many business owners think of their logo as their brand, but it's really just one small (albeit important) part.
Because of this mixup, many startups struggle to build even a small inkling of brand awareness. No one remembers a company just by seeing their logo!
But… why?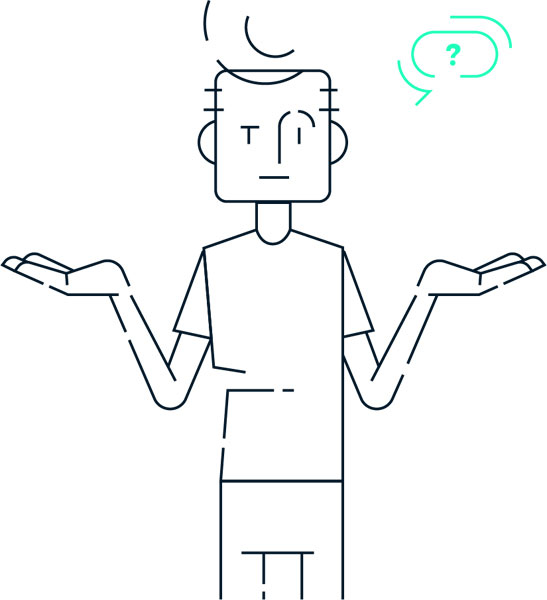 What is the difference between a logo and branding? What about the difference between branding and identity?
And how does branding support a business better than just a logo?
First, let's break down the pieces:
What is a Logo?
This may seem like a simple question — everyone knows what a logo is, right?
If you want to get technical, Wikipedia defines a logo as,
... a graphic mark, emblem, or symbol commonly used by commercial enterprises, organizations and even individuals to aid and promote instant public recognition. Logos are either purely graphic (symbols/icons) or are composed of the name of the organization (a logotype or word mark).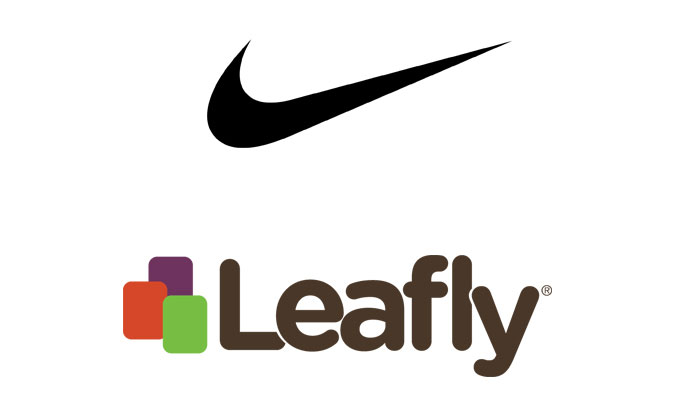 There are several great examples of logos out there — from the Nike swoosh to the Leafly rectangles — and it's apparent that a logo is an important part of any business's identity.
Yet while these designs are iconic, they didn't gain instant public recognition overnight!
If it wasn't for the work that companies like Nike and Leafly put in to defining their brands, their logos would be nothing more than a neat icon.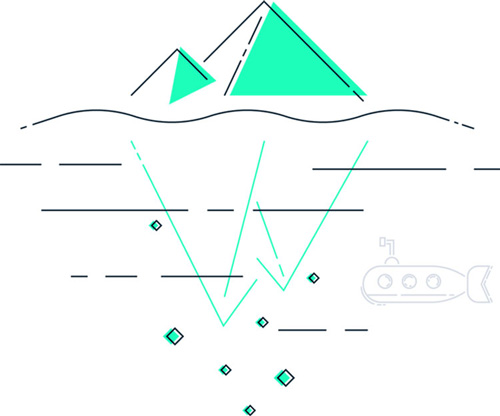 A logo is not a brand, it's just the tip of the branding iceberg!
It's what people see and recognize about your company, but it's pretty meaningless without the bulk that's hiding under the surface.
What is a Brand Identity?
Your brand identity is made up of all the tangible pieces of your brand. These include: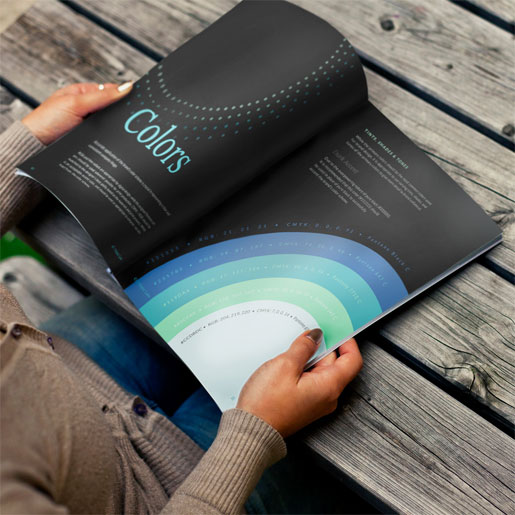 graphic assets

images

color scheme & type

logo

ads

packaging
Really, it's whatever you are actively shaping for the consumer to see.
Consider your Brand Identity the "face" of your company – it's whatever interacts directly with your customers.
These tangible brand assets are guided by your company's overall goals, both long and short term.
With consistency in these materials, you can build your brand's reputation, and help earn (and keep!) your customer's trust.
What Is a Brand?
In essence, your brand is how people feel about your company. It's a combination of many factors, including: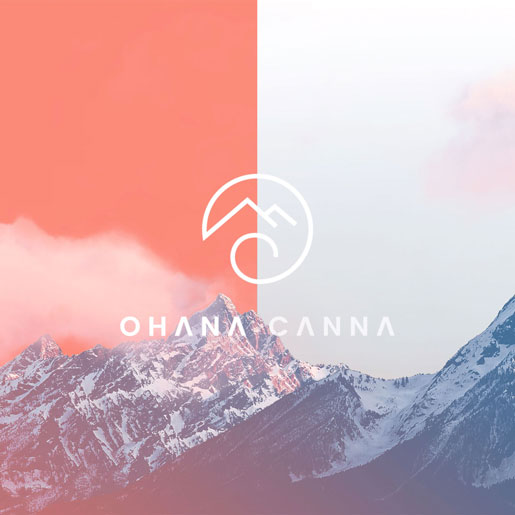 color scheme

typography (fonts)

image choices

brand values (what you stand for)

customer service

text & information

actual products or services
Your logo is like a window in to the house that is your brand.
It should convey some of the base ideas of your brand (fun & made for the outdoors, or elegant & high-end?), but there's no way it could tell the whole story!
Once a customer has experienced your brand, they will have a very different reaction to your logo.
If they have a good experience, they'll be more likely to buy from you next time they see your logo on the shelf.
If it's a bad experience, you might not ever get a second chance.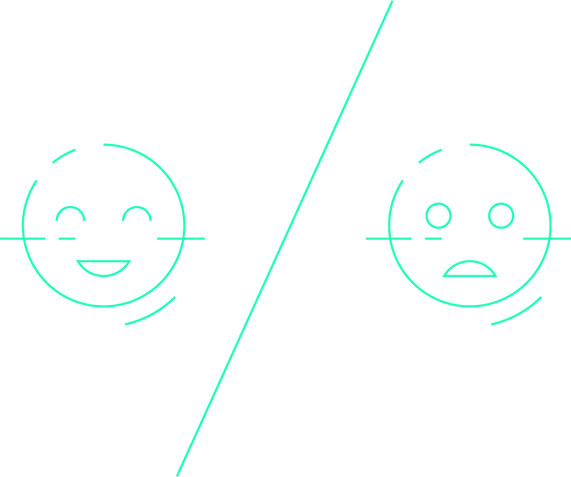 A brand is the set of expectations, memories, stories and relationships that, taken together, account for a consumer's decision to choose one product or service over another.
- Seth Godin (author & VP of Direct Marketing for Yahoo!)
Redefining Your Brand and Identity
If you haven't sat down to plan out your entire brand yet, never fear!
It's not too late to decide who your business should speak to, and how.
When we first met Oath Insurance they were operating under their original brand, Oregon & US Cannabis Insurance. Their whole brand relied mainly on name recognition, with a logo and color scheme that blended into the general recreational market.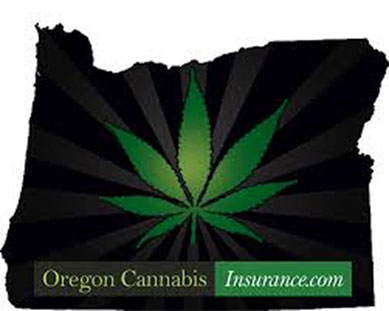 Our team had the opportunity to work closely with them to create a new brand name, logo, website and updated marketing materials, with aesthetic choices based on their drive to be a dependable, community-driven company.
The result was a beautiful, design-driven logo and complimentary materials that convey trustworthiness and really stand out in the cannabis industry.
With a strong start behind them, the Oath team was able to take the reins and continue defining their brand voice through social media, trade shows and events, and overall customer interactions with their team.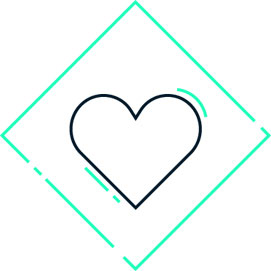 Step One: decide how you want consumers to view your business.
It can be friendly, upbeat, knowledgeable, classy, playful, mystical, or any other mixture of things, but it needs to create an emotional response.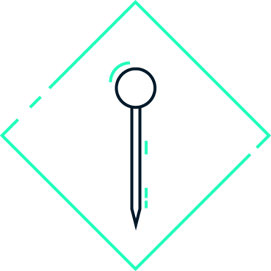 Step Two: pinpoint what is going to set you apart from competitors.
Is your top competition using purple and green in their brand? Are they using a pot leaf as their logo? Better find something different!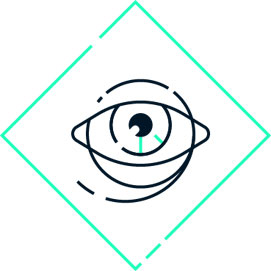 Step Three: look at your logo.
Does it fit in with the criteria you just set for your brand? If not, it may be time to create a new logo that will.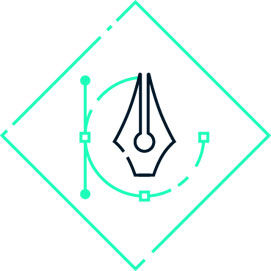 Step Four: design your visual brand.
Define consistent fonts, colors, design/image aesthetics and other visual cues that cannabis consumers will use to recognize you.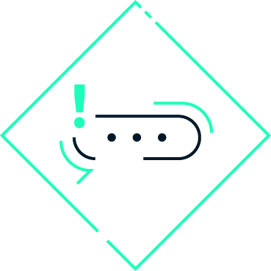 Step Five: define your verbal brand.
Decide how to phrase text in a way that will evoke the right emotions on your website, in social media and through one-on-one interactions.
Of Course, There's Help!
If picking color schemes, fonts, types, brand voice, etc. feels daunting to you, you're not alone!
Branding agencies like KindTyme are here to assist you by asking the right questions and providing expertise in design, marketing and strategy throughout the entire process.
So if you don't have the time/energy/direction to build a brand from the ground up, please feel free to contact us. We're more than happy to help!