SEO 101 for Cannabis Business Growth
If you're trying to grow your cannabis business, you've probably heard that you need a good SEO strategy.

SEO – or Search Engine Optimization- is the practice of fine tuning your content and digital activity in a way that increases your brand's visibility to potential users or buyers on search engines.
The SEO process typically looks something like this:
Create an on-site infrastructure based on development, content, and links that will index in search engines.

Use off-site marketing tactics to guide traffic back to your website.

Watch your search engine rankings improve over time, as more quality traffic keeps rolling in.
But what does that actually mean? What is a search engine? What is content? How do they work together?…
What Is SEO?
Well, Google is a search engine, as are Bing and Yahoo.
All of these search engines are constantly scanning the entire internet to discover new websites, blogs, images, videos and every other type of content imaginable. Then they use complex ranking systems and algorithms to determine what the content is about, and what search results it should be displayed in.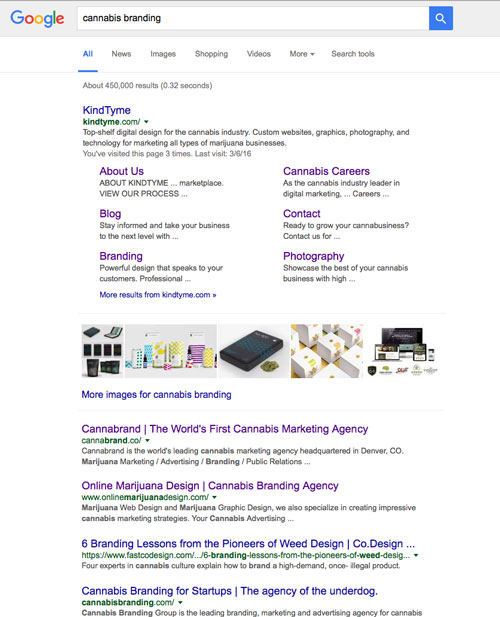 For example:
You open a cannabis branding agency in Portland, Oregon and launch a new website. Your neighbor opens a competing firm and goes live the same week.
Google finds the phrase (or keywords) "Portland Cannabis Branding" on your website 110 times, but only 7 times on your competitor's site. So when users search for "Portland Cannabis Branding", your site will come up first.
Of course, that's assuming keyword count is the only factor effecting how your website is ranked. In reality, it's only one in a million.
Anyone with a background in Search Engine Optimization understands what works and what doesn't based solely on experience. SEO professionals have tried everything multiple times, and have seen legitimate results based on proven practices.
This is why many marketing agencies and developers choose a niche, such as cannabis, to focus on. SEO professionals can spend their entire career theorizing, testing, and refining tactics to get the best results for clients in one specific industry, only to find that their practices are essentially useless in another.
Can I perform SEO myself?
Where can I find the official guidelines for how a website is ranked?
Unfortunately, you can't. Yahoo, Google, and Bing aren't going to give anyone a roadmap to cheat their way to the top. In fact, they are constantly updating their algorithms to prevent this exact thing from happening.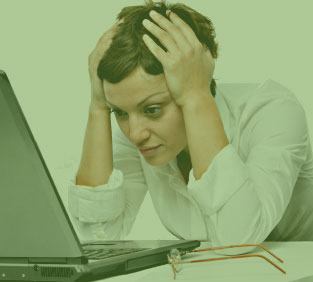 Secondly, doing everything yourself takes time. Lots of it. And Search Engine Optimization is risky, because if it's done incorrectly, it can permanently hurt your ability to rank at all.
It took me a lifetime of practice to become a decent designer, years to learn how to make an effective website, and nearly a decade to understand enough about marketing to monetize anything. So while I always encourage everyone to further their education, SEO is a huge undertaking for someone that's already trying to launch any non-marketing cannabis business.
So I should hire a Cannabis Specific Marketing Agency or Developer to help with SEO?
The short answer is yes, but use caution:
Hiring your nephew or a random stranger on Craigslist to build you a website for $300 usually ends in disappointment. You won't make web sales- and since SEO relies so heavily on development- you probably won't have any chance of ranking either.
Yeah, it's a "great deal"! But like everything in life, you get what you pay for.
When it comes to building your business, good SEO is equally as important as design or development, and requires just as much knowledge / planning.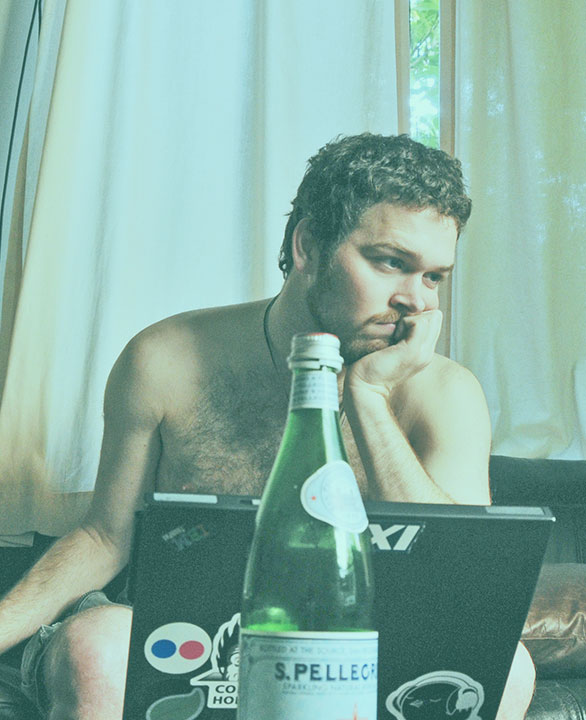 Still not convinced? Let's calculate the odds that you actually did score a triple threat marketer / designer / developer, who is well educated in best industry practices, that will provide a top shelf competitive product, at an extremely discounted rate… you didn't. It seems ridiculous when you think about it, right?
Especially with SEO, cutting corners will cause an end result that provides very little, if any, benefit.
SEO pros don't just want you to succeed, they need you to.
Not only will they have the skills to produce results, an SEO professional will do everything they can to make sure your website ranks really well.
Referrals are the number one source of income for most marketing agencies, including my own. But any potential client that isn't a referral will ask for a demonstration of similar projects (they want to see a portfolio)
This stretches FAR beyond getting a paycheck or taking pride in their work. A marketing agency is a business, and you are the customer. Proof that they achieved success for your brand is infinitely more valuable to them than the price you initially paid for their services.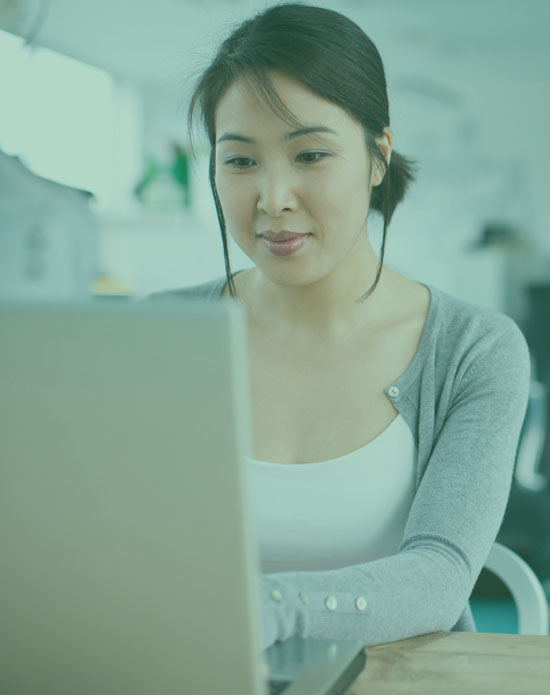 Great SEO is the key to effortless sales.
Success today requires an active online presence. SEO is the most important factor for getting your business in front of a target audience that's ready to buy.
But don't expect great ROI without a significant investment of time or money! Craigslist peeps will promise you the world for $500, but will not deliver. SEO takes a lot of time to learn, and even more time to do really well, so you're better off doing it yourself.
If your budget permits, hire a professional specific to your industry. If not, focus on marketing and direct sales until you do have the budget. Good SEO is a finicky art, and cutting corners is a risk that simply isn't worth it!