If you want the short, simple answer: YES.
Because- whether you know it or not- you are already branding your cannabis business.

The things you say, the images you use, and the promotions you run all effect how the public views you (i.e. "your brand"). If you don't have a strategy that ties each of these together, then people will be confused about who you are, what you do, and whether they can trust you.
Obviously, that's bad for business.
Branding Defined
Have you ever noticed how two different ads from one big-name company seem to look the same?
Or how you can recognize a brand just based on it's slogan? (If I say "Just Do It", you know exactly which business I'm referring to.)
That's good branding in action.
When you break it down, branding is the process of creating a unique voice for your company. That voice is both verbal and visual.
Every element, from your logo and graphic design to your message, comes together to create a single "Brand Identity".
Your brand identity will define your cannabusiness's value over time.
But the key to building a successful brand identity is consistency.
If you're mindful and consistent about what you release, your brand identity will be pretty solid.
But if you haven't taken the time to define a "look and feel" for your company, your brand identity will be sloppy.
Unfortunately, sloppiness and inconsistency will do nothing to create loyal customers. Even in the marijuana industry.
How Branding Effects Sales
When a customer encounters your cannabis brand for the first time, they're bound to find something they like about it. (If you're targeting the right audience, that is!)
Maybe it's the product, maybe it's the design, or maybe it's the photography style.
Either way, when they see that one thing again, they'll immediately know it's you. They'll be reminded of their past experience, and just like that they're already more likely to buy!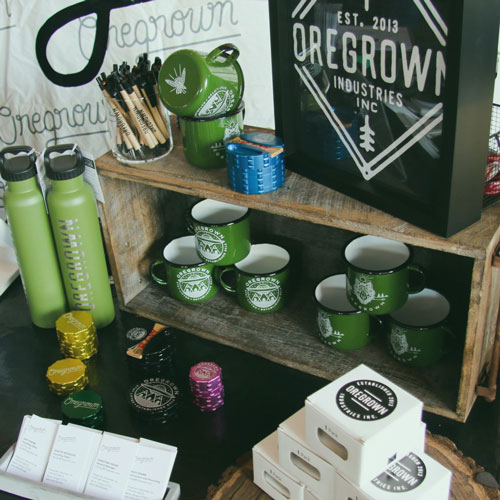 That's the benefit of a consistent brand identity.
But what happens if they don't recognize you the next time, because that one thing isn't there?
If they're in a dispensary, you'll likely miss out on a sale.
A Great Product Isn't Good Enough
Now I know what you're thinking: "If my product's great, won't my customers keep coming back anyway?"
In theory, yes. But in reality, people have a lot of trouble remembering individual details. The fact that they liked your product doesn't mean they'll remember your business name- or recognize anything else about you- the next time they need to make that purchase decision.
Using consistent colors alone increases brand awareness by 80%. Think about how much more that would improve with all the other elements of branding!
Successful Branding for the Marijuana Industry
We've already covered that consistency is the most important part of branding. But how do you get to the point where you have an identity to be consistent with?
Since branding covers every aspect of your cannabis business, you first need to decide how you want others to view the company.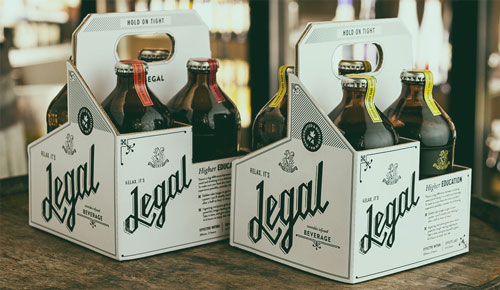 Develop your product, define your message, and set yourself apart from your competition.
Once you have an idea of the end goal, it's time to set a visual style that will communicate it to the world.
What will you say to give customers that perfect impression? How will your website, logo, and other marketing materials look to deliver that same impression?
Just remember that, no matter what your business does, it won't stand a chance unless its branding matches your customers' expectations.
Branding Isn't One-Size-Fits-All
When it comes to design, I see a lot of the same themes in modern cannabis brands. Green color schemes, pot leaf logos, and geometric shapes are just a few.
These aren't "bad things" necessarily, as any of these design elements can easily be used in a new or different way. But don't fall into the trap of using them JUST because you're offering a product or service to the marijuana market!
In branding, there's room for every kind of voice. You just need to define what your business's voice will be- then stick to it.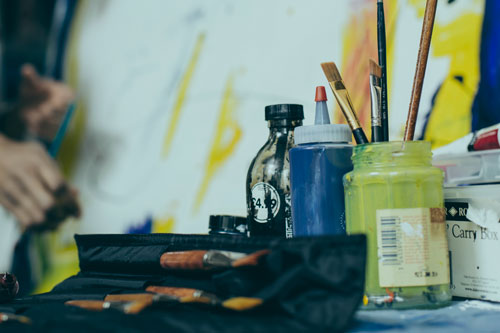 Get Started with Branding
Although you DO need quality branding, that doesn't mean that you need to start with a professional brand design right out of the gate.
In fact, a professionally-designed brand will do very little if you don't first know what the personality of your business will be.
Take some time to develop at least a concept of how you want others to view your brand. Decide how you want them to feel, what you want them to think, and then consider what design elements should be used to express that.
Finally, be consistent! Use the same colors & fonts. Deliver similar types of imagery. Write & speak with a uniform voice. Do whatever you can to make sure that every customer experience is as similar as possible.
And of course, our team here at KindTyme would be happy to help you out with all of this as well!