Which Cannabis Website Platform is Best? Comparing WordPress, Squarespace, Magento & Others
Every business needs a website, but which platform is right for your cannabis website?
If you are any business, no matter what industry you are in, you need a website. There are no two ways about it, in the modern business landscape a website is not optional. We can agree that you need one, but the real question is: what platform should you build your cannabis brand's website on?
The reality is, this question is like asking which is a better vehicle, a compact car or a two ton diesel truck. The only logical answer is another question. What are you needing it for?
If you need a vehicle for commuting to and from work, then the compact car is the better choice. If you need to haul building materials or tow a large trailer, the big diesel truck would be the better option.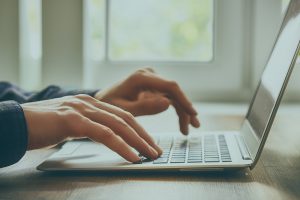 This is the same answer for which platform is best for your cannabis website: it depends on what you need it to do. Lets start with the easiest platform for non-developers to get started on and go from there.
Cheap and Easy for Beginners – Good For Early Stage Cannabis Startup Websites
While there are differences between these three platforms, these differences are subtle. For a cannabis startup that doesn't have funds to hire a web developer, these platforms can be a good option. Benefits include:
Free to get started (or have very cheap monthly plans)

A variety of basic templates that are somewhat customizable

Works well if you need to start building a presence on the web.
If you decide to start with one of these platforms, at least pay for the plan that allows you to use your own domain name (yourbusiness.com). Most of the free plans on Wix, Weebly, and Squarespace will give you a subdomain (i.e. yourbusiness.wix.com).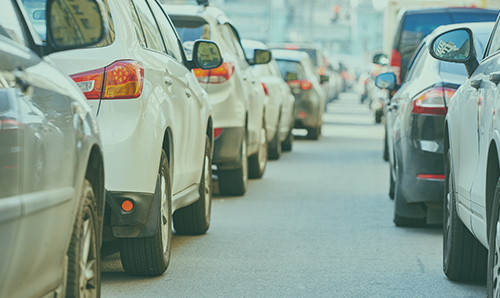 This means that all the traffic finding your site will technically be going to your platforms' website (wix.com), which won't help you build any domain authority- a major factor for SEO rankings and online visibility. The plans that allow you to use your own domain name will usually cost you less than $20 a month.
Even with your own domain, these website builders don't provide as much SEO benefit, because they aren't as customizable as other platforms like WordPress. While they do have a variety of templates, these can be constraining. This means that your website will end up looking like others built on the same website platform.
Nonetheless, they are good starting points for cannabis businesses that have limited funding for a new website. All three are easy to use, provide a decent level of security, and include website hosting.
WordPress, Drupal, Joomla
Good for small to medium size businesses who have funds to hire a developer to build their cannabis website. Also ideal for marijuana dispensary websites that need moderate functionality.
These three platforms are all all free and open source. They also have lots of templates/plugins for customizing your cannabis website's design. Unlike Wix, Weebly, and Squarespace though, you do need to have a website host.
WordPress
WordPress is by far our favorite platform. The majority of cannabis websites that we design get built on WordPress for two key reasons: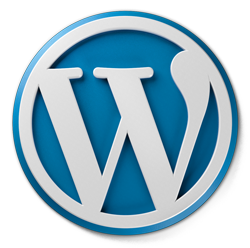 Availability of themes and extensions.
Wordpress is one of the most popular website platforms in the world. Because of this popularity, there are lots of both free and paid themes and plugins avialable. These increase functionality and help you build a website that looks unique.

Ease of use.
This platform is easy for non-technical people to be comfortable with. This means clients can write blog articles and make minor content changes once a site goes live.
So what is the major downside to WordPress? If you are using lots of plugins to expand functionality, it can be rather resource intensive. This is why it is so important to keep your site fast with a service like Cloudflare or a Content Delivery Network such as Max CDN.
Joomla, while similar to WordPress, is definitely not as easy to use for non-developers. There can be a bit of a learning curve with the platform, so hiring a developer will be necessary. That said, Joomla can be a good platform to create a social network or eCommerce cannabis website.
A major downside is that unlike WordPress, Joomla has less SEO functionality out of the box. If you are familiar with Joomla websites you can fix some of the SEO shortfalls, but it can take a lot of effort. Joomla is also less popular than WordPress or Drupal, meaning fewer themes and plugins available.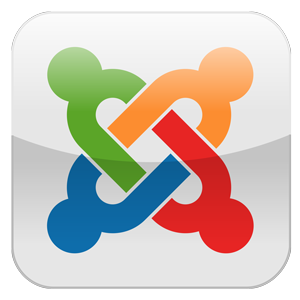 Drupal is a very lightweight platform, and like WordPress and Joomla is free and open source. One of the biggest upsides to Drupal is the platform's focus on performance. Websites built on Drupal tend to load faster out of the box than sites built on other platforms. Some of the more notable websites built on Drupal are The Weather Channel and Whitehouse.gov.
The two major drawbacks to Drupal are:
More difficult to use.
The Drupal platform is far more complex than WordPress or Joomla. That means you will need to hire a developer with Drupal experience to build your website. It also means that when you want changes made it will be more difficult to go in and do it on your own.

Less availability of themes and extensions.
Drupal is the second most popular CMS platform, but only 8% of websites built on a CMS platform are Drupal sites. That's compared to the 30% built on WordPress. This means there are fewer themes and extensions available for Drupal.
In short: All three of these platforms are free, but you need to have your own hosting. They also can be more complicated for a novice to build a website on than some other platforms, so hire a developer.
Magento
Ideal for large eCommerce cannabis websites that sell a lot of items with lots of options. Would be good for a multi-state marijuana lifestyle brand or cannabis distribution website.
Magento is an eCommerce platform created for companies that sell lots of products. It especially shines with products that have many variations. Large companies like Coca-Cola, Land Rover and Ford built their websites on Magento.
It does a great job of handling SEO issues that can occur on other eCommerce platforms. While the Magento community edition is free, it is by no means an easy (or cheap) platform to build a website on.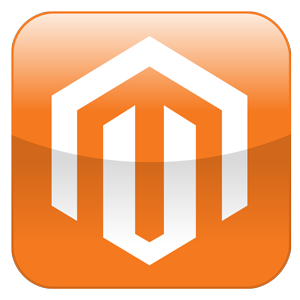 Magento is complex. VERY complex. This complexity means that you will need to hire a professional developer to get your site built. It also means that it will be more complicated to use when you finally get handed the digital reins, so be prepared.
There are many themes and extensions available for Magento, but most cost quite a bit of money. Most premium themes cost $100 or more, and a premium extension can cost you $300-$1,000.
The platform allows you to display versions of a website based on a users location or language. This feature makes it ideal for companies looking to market and sell their products in more than one state. Using this feature you could display market specific website versions in different regions.
There isn't one perfect website platform
Choosing the right platform for your cannabis website is no simple task. Such a choice should consider many more factors than talked about here. This should at least give you an idea of where to start, though.

If you are starting out and don't have the funds to pay a developer, Wix or Squarespace can be a short-term option. If you are more established with a modest budget, the flexibility of WordPress is a better choice. If you have a big budget and sell a large variety of items with lots of options, a Magento website might be right for you.
Try reaching out to an experienced development team. Discuss your situation with them and talk about what you need from your website. A professional developer can help you choose the platform that will be a good fit for your needs.
Do you need a hand building a website for your cannabis brand? We are here for you!
Check out our cannabis website design services to see how we can help.